WordPress is the open-source software to create beautiful websites, apps, and blogs. With its powerful features, WordPress is extending its application rapidly with over 35% of the web today using WordPress.
Speed is an extremely important aspect of your website. Everyone wants to know the secret behind a fast loading WordPress site. It is one of the factors that search engines usees to determine your website's ranking.
A performance plugin helps to maintain the speed of your website. There are different plugins designed to make your website optimized for faster load times.
Now the question is: Which is the best Plugin for WordPress speed optimization?
Here, we have come up with 12 best plugins that could help you load your website remarkably faster.
WP rocket
WP Rocket is the world's most powerful caching plugin. With a wide range of features and automatic optimization options, any class of users can use it effectively.
It applies more than 80% of performance optimization practices. WP rocket comes with a wide range of options like lazy loading for your images, XML sitemaps preloading, CSS and JS modification, Google Fonts optimization, and many more.
With these optimization features the performance of your website can scale a new height.
Features:
Minimal Configuration
Images on request
Page caching
User-friendly
W3 Total Cache
W3 Total Cache (W3TC) is the fastest and most complete WordPress plugin that improves the SEO and user experience of your site by increasing website performance.
It reduces load times with astonishing features like content delivery network (CDN) integration, improving server performance, and other latest best practices.

With over 1 million-plus active installations this plugin is the most mandatory plugin for any websites. It is a total performance solution for optimizing your website.
Caching of database objects, minifies CSS, JavaScript, HTML with granular control, browser caching, accelerated mobile page support are some of the unique features available in this plugin.
Features:
Compatible with shared hosting, dedicated servers.
Transparent CDN management.
Improves the search engine ranking.
Reduces download times.
Improves page load time.
Significant bandwidth saving.
WP Smush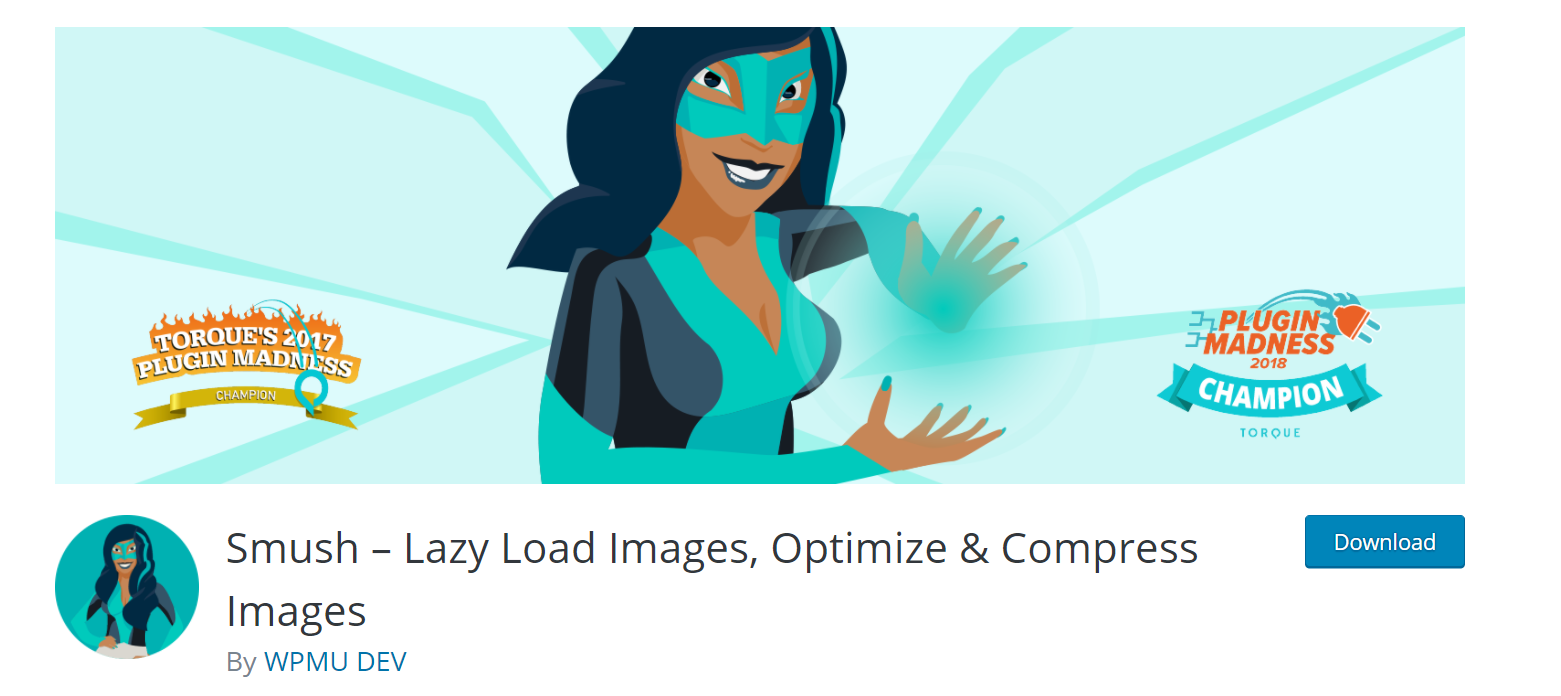 WP Smush is an award-winning, crowd favorite image optimization plugin. It detects incorrect image size, resizes images and improves the Google page speed powerfully.
With over 1 million-plus active installations it is 100% free WordPress image smusher. With super smush i.e. double times compression WP Smush optimizes unlimited images and boosts up your website speed.
Features:
Compatible with nearly all themes, page builder, and library plugin.
Lossless compression.
Lazy image load.
Preserves image quality despite compression
Backup original image.
Cloudflare


Cloudflare is a widely used WordPress plugin that accelerates page speeds, improves search engine activities and protects against DDoS attacks as well as WordPress-specific vulnerabilities.
Nearly 30% of all WordPress sites are using this plugin as it increases sites performance by over 60% and concerns on security as well. You can easily change settings for cache purge, security level and image optimization being online.
Cloudflare drastically improves the performance of the website with minimal configuration. With over 200k plus active installations this plugin is being the mandatory WordPress plugin in WordPress sites.
Features:
One-click setup.
Web application firewall(WAF) rule sets.
Automatic cache purge.
Offers free SSL for WordPress.
Improvises SEO.
Asset CleanUp
It is always trouble to remove unnecessary files of the website. This plugin removes all those fat bulky files and speeds your website. Asset CleanUp scans your page and detects all the assets that are loaded so you only need to edit a page/post is just to select the CSS/JS that is not necessary to load.
With 60000 plus active installations this plugin help to load pages faster which ultimately creates happy visitors
Features:
Higher page speed score.
Decreases the number of HTTP requests.
Minifies CSS and JS files.
Google font optimization.
WP Optimize
WP-Optimize is an all-in-one plugin that cleans your database, compresses your images and caches your site with the world's fastest caching engine. Trusted by over 1 million WordPress sites, this simple yet powerful tool is a mandatory thing you need to keep your website clean and optimized.
It caches your pages, clears out all of this unnecessary data and even retrieves space lost to data fragmentation and thus boosts up the speed of your website. Optimizes SEO thus reduces the number of bouncing visitors resulting in boosting business.
Features:
Cleans database.
Image optimization.
Simple to use
Advanced optimization options
Cache preloading.
Scheduling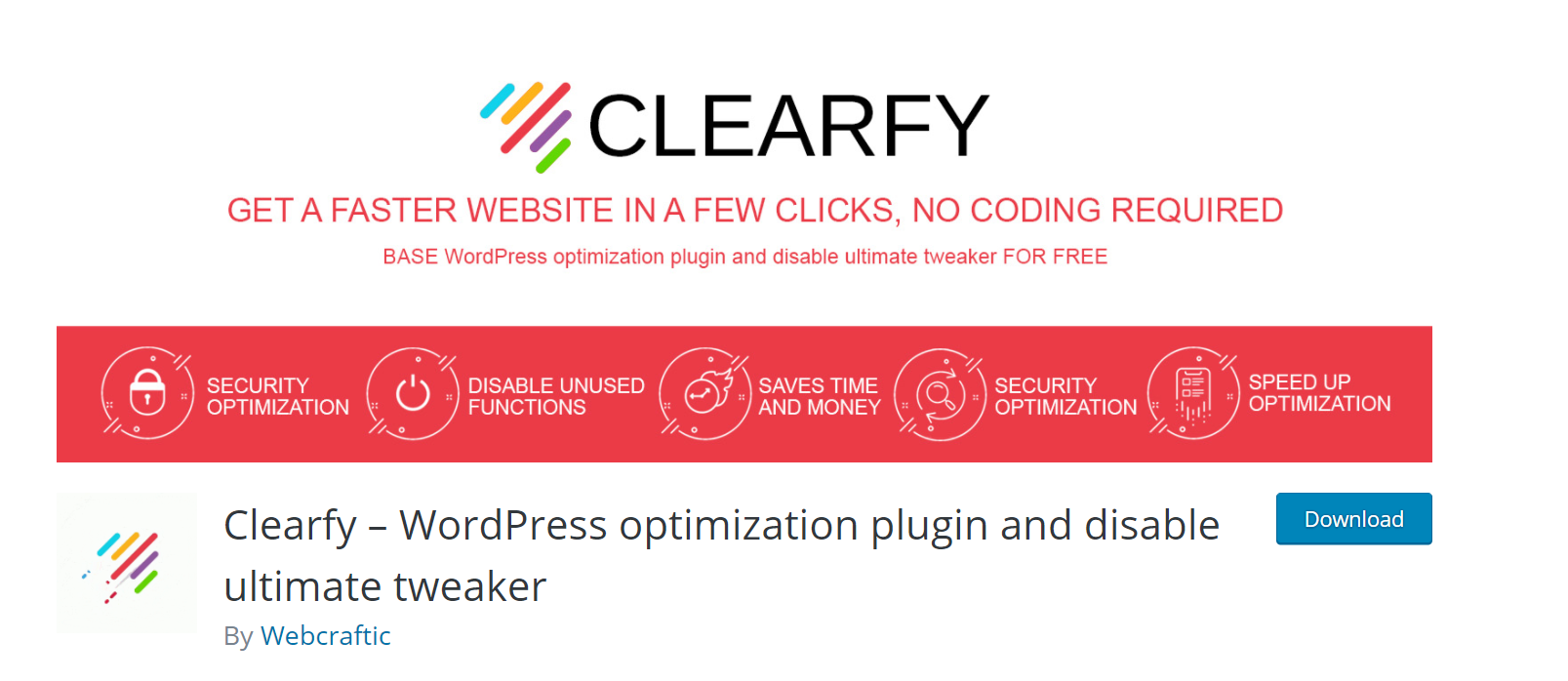 Clearfy
Clearfy is a multipurpose and free tool WordPress plugin with a heavy range of features. You can be 100% sure that you use SEO, caching, and security plugins as all-in the package for completely free.
Clearfy extends its functionality, fixes the errors and deficiencies thus it became the most popular plugin of the year 2017-18 with plus 20000 installations in a quarter.
It cleans code by disabling RSS feed, rest APIs, minifying HTML, removes unnecessary widgets, and removing unused functions and thus speeds up your website.
Clearfy is highly concerned for the security of WordPress sites as it hides your WordPress, sets a limit for login, hides the login page, and many more.
Features:
Speeds up websites
Security optimization
Disable unused functions
SEO optimization.
User-friendly interface
WP Fastest Cache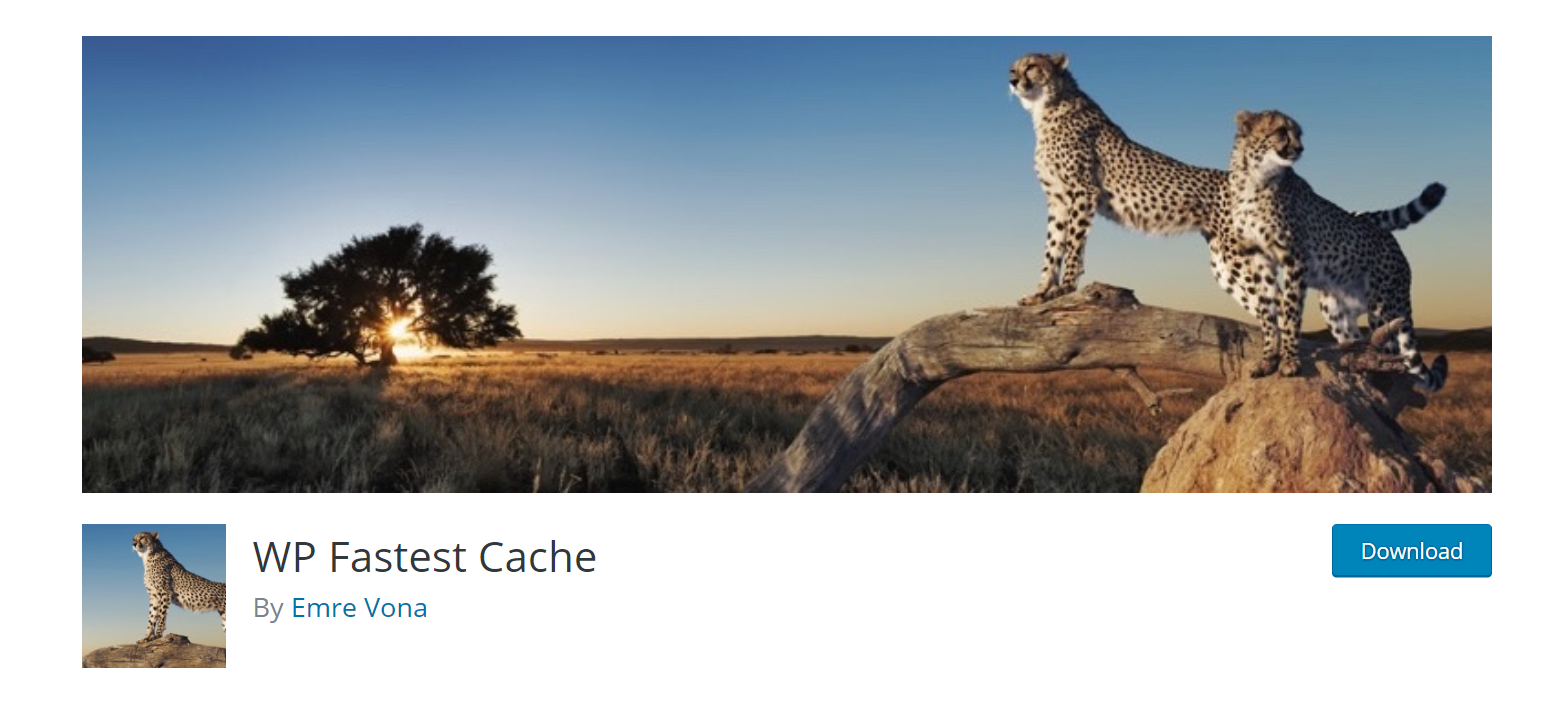 WP Fastest Cache is one of the highly popular cache plugins with its multipurpose, effective and professional optimization approach. Cache system generates a static HTML file and saves so the page renders very slowly.
This cache plugin improves your page load time and thus improves your SEO ranking. With over 1 million-plus active installations this is must-have a plugin in every WordPress site.
Features:
Desktop cache, mobile cache, widget cache.
All cache files are deleted when post is published.
Minifies HTML, CSS, JS files
Database cleanup and lazy load.
SSL, CDN support.
Easy setup.
WP SuperMinify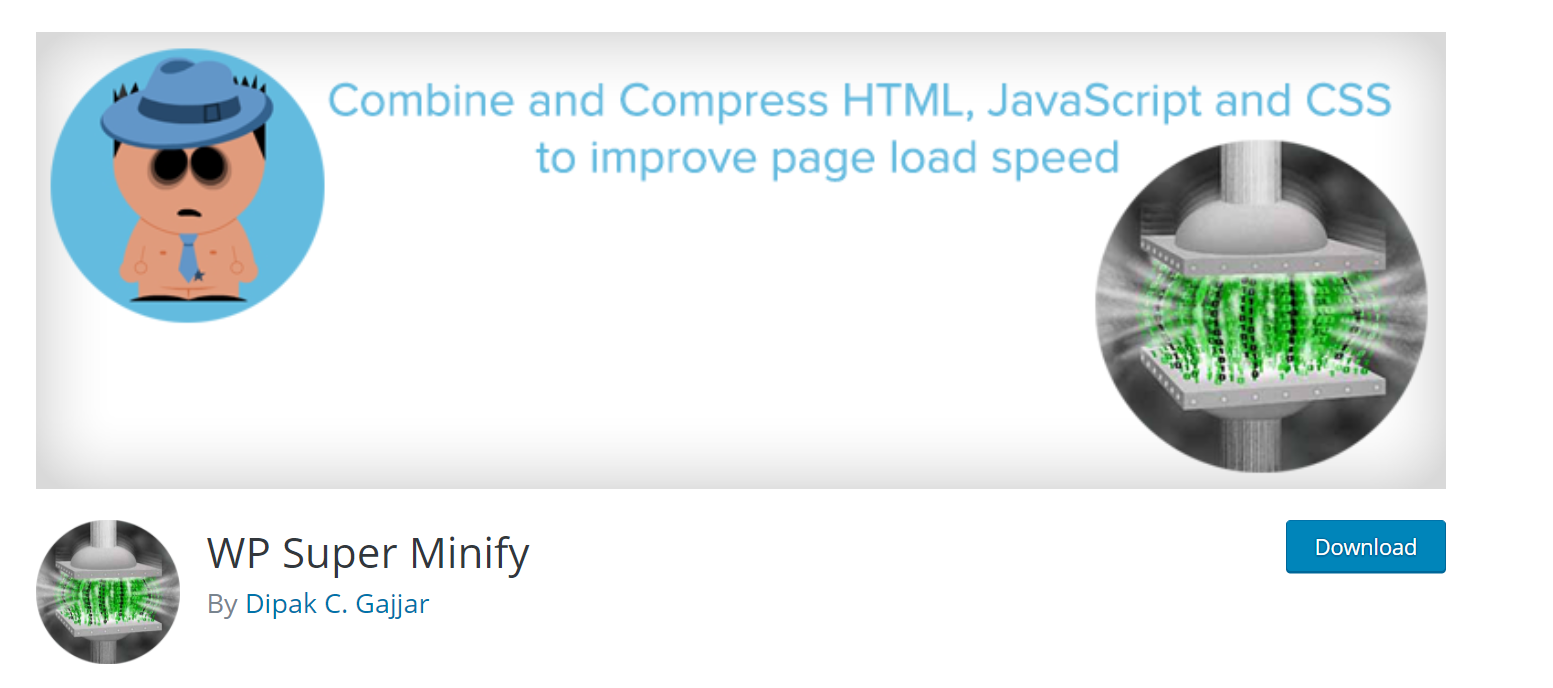 WP Super Minify is a speed optimization plugin. This plugin combines, minifies, and caches inline JavaScript and CSS files and speeds up page loads.
20000 plus active installations, 200k plus downloads this plugin is rapidly growing its market. It uses the latest modified time in filename generation which helps to ensure freshness and loads all external Javascript files asynchronously.
Features:
Compresses HTML, CSS and JS files.
Optimizes security.
Regular updates
SEO optimization.
Rocket Lazy load
Rocket lazy load is one of the important plugins in WordPress website to remove issues with image. It displays images on a page only when they are visible to the user thus improves the loading time.
Lazy load plugin works on thumbnails. YouTube iframes are replaced by thumbnails and all images are in post content or in a widget text. No jQuery used thus the script weight is very less.
Features:
Optimize loading speed
Optimizes SEO ranking
Reduces the number of HTTP requests.
No Javascript library used.
Advanced Database Cleaner
Advanced Database Cleaner is a must-have plugin that cleans, optimizes database, and many more.
As your database may be full of garbage you need a regular cleanup of your WordPress database. Your site may be slow and bloated due to old revisions, orphaned post Meta, spam comments, etc.
Cleaning these unnecessary data helps to reduce your database size and improve website speed and performance.
Features:
Cleans and optimizes the database.
Quick database backup.
Scheduled and standard optimization.
Removal of orphan tables, posts, comments, etc.
Shortpixel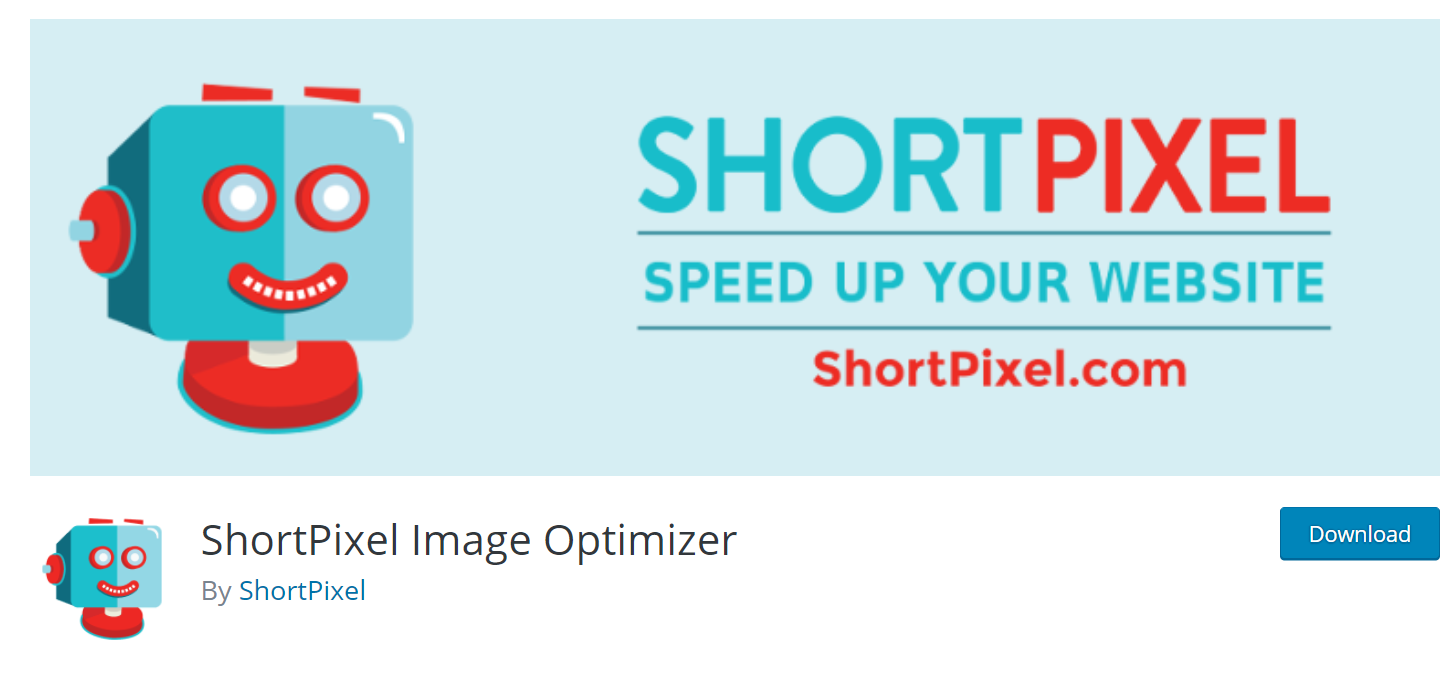 ShortPixel is an easy to use, lightweight image optimization plugin that helps to compress all your images and PDF documents. It is a freemium, comprehensive, stable and frequently updated image compression plugin.
Increase your website speed and boosts your site's SEO ranking thus increases the number of visitors.
It uses advanced compression technology that reduces image size without any before or after the difference in quality and finally making your pages load faster.
It is one of the popular speed booster plugins with over 200,000 active installations according to WordPress
Features:
Lossless and lossy image optimization.
Compresses jpg, png images along with pdf documents.
No file size limit.
Quick backups
Less bandwidth usage.