Looking for the best WooCommerce plugins to skyrocket your store sales?
For creating online stores from scratch, WooCommerce is one of the best open-source eCommerce platforms. With the plethora of available extensions, sometimes store owners can get confused about picking the right plugin for the store.
In this article, you will find a curated list of top WooCommerce plugins that take your business up to the next level.
Without further ado, let's get started.
Reason to Choose the WooCommerce Platform
First of all, it's a completely free resource. For online stores, this platform makes the work done easily. After installation, this plugin builds a basic eCommerce store instantly. The best part is this platform supports tons of plugins to offer the finest shopping experience for customers.
Some of the key features of the WooCommerce platform are,
Adds all necessary eCommerce functionality immediately.
Offers user-friendly best eCommerce solutions for online stores.
This platform allows advanced customization to set up a smoother selling process.
Built-in analytics are available that help to track store performance.
A modular system to support tons of plugins from the WordPress repository.
Choosing the ideal plugin will increase store efficiency and sales in no time. Let's find out how to pick the plugin for your online store.
9+ Best WooCommerce Plugins for your eCommerce Store
WooCommerce plugins help eCommerce stores to create effective product listings using numerous customization options. Here you will discover top WooCommerce plugins to build your store and increase sales effortlessly.
WooCommerce Best Sellers
This plugin will allow you to advertise best-selling products particular products in the online store. The Best Sellers plugin for WooCommerce creates the chances of boosting product sales at ease. With this plugin, you can make attractive best-selling product badges.
The plugin supports both variable and simple products. You can create sliders on multiple pages like a shop page, product page, or category page. The plugin will help you to set the limitation for showing high-selling products.
You can encourage customers to purchase best-selling items with the help of setting a sales countdown timer. You can customize the badges that suit your store layout. It allocates highly purchased products based on the ranking system.
Key Features:
The plugin creates a separate page for best-selling products.
You can customize and display best-selling labels on the product thumbnail.
This plugin will help you optimize the best-selling slider view for multiple devices like mobile, tablet, or desktop.
It excludes the out-of-stock product from displaying in the product slider.
You can choose custom images for creating the best-seller seal.
Price: $49/year
MonsterInsights
Analytics is a key tool for an online business to track customers' data and store profits. This analytics insight plugin allows the store owner to track numerous data based on demographics, user behavior, average order value, search console, and more from one place. It generates reports for websites from the WordPress dashboard.
This WordPress analytics plugin comes with powerful features such as universal website tracking, individual dashboard, page tracker, optimizer, and so on. Integrating the analytics plugin into the store will help you to discover accurate reports and analytics.
The plugin will help you build a strategic way to increase sales. This plugin is made with the learning of google analytics progress. That gives easy access for the store owner to track customer data.
Key Features:
Generate detailed audience reports.
The behavior report gives an idea of how customers approach websites, the number of clicks on the site, keyword analysis, and more.
Optimize the content easily using this WooCommerce analytics plugin.
Get exclusive information for eCommerce websites like conversion rate, total revenue, referral source, and more.
Without coding knowledge, the plugin allows you to set up complete google analytics in a few minutes.
Price: $99.50/year
Category Discount Woocommerce
For creating discounts in online stores, you need to create a separate campaign from scratch. Using this category discount plugin, store owners can build the discount readily in a few clicks. It includes bulk discounts, specific category discounts, and time validity discounts. 
You can choose the discount type to create your best category deal. The store owner can create discounts based on product categories, product attributes, product tags, and more. You can set the discount limitation from minimum to maximum for specific categories of discount.
Key Features:
Build exclusive discounts based on product brand.
Exclude the specific product from certain categories or attributes.
This plugin uses a high-end AJAX-based UI for better performance.
Schedule the campaign to offer discounts later for customers.
Create a win-win discount for your store effortlessly.
Price: $25/year
WebToffee WooCommerce Gift Cards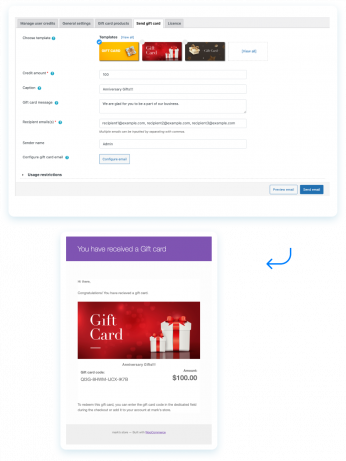 The WooCommerce gift card is one of the best plugins for boosting seasonal sales. It will let you create unlimited gift cards for customers. They can email those cards to their close buddies on special occasions.
The plugin has 20+ predefined templates for the online store. It will let the store owner customize a bunch of gift card products for the WooCommerce store. This plugin will help in leveraging brand awareness.
You can make customer purchase gift cards using store credits. As it can work with other coupons, it increases sales of discounted products. You can set the expiry limit for gift cards in the WooCommerce store.
Key Features:
Store owners can upload the custom gift card template.
The plugin will let you generate gift cards based on order status.
It will allow customers to schedule gift cards to share with their close ones.
Customers can choose the custom gift card amount.
Exclude specific products or categories from redemption.
Price: $99/year
Customer Reviews for WooCommerce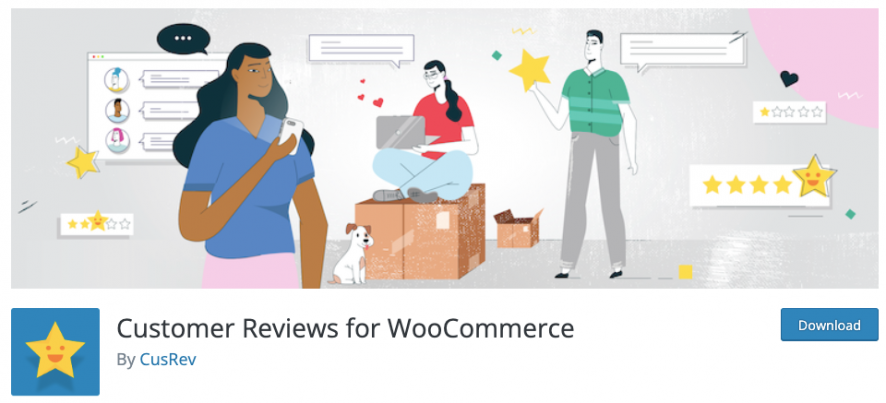 This Customer Reviews for WooCommerce plugin sends an automated review request email after post-purchase. It will let you set the time gap to generate emails for customers. You can gather positive reviews from customers and convert them to brand advocates.
Posting a positive review on the product page will increase the conversion rate. It creates opportunities for future hold customers to review the product & gain trustability for purchasing products.
The plugin will let you send an automated or manual reminder email for review. It consists of voting, images, ratings, and more. You can provide incentives in exchange for each review submission.   
Key Features:
Custom emails for review can be generated for selective orders.
Enable reCAPTCHA to avert spammy reviews.
It allows filtering reviews from up to date.
It will let the customers create their own avatars.
You can export or import reviews quickly.
Price: $49.99/year
Ultimate Product Catalog
When customers visit the store they expect to see clear product features to buy a product. This Ultimate Product Catalog plugin will allow you to show a modern catalog for buyers using simple steps.
Custom block-based themes can be employed the way you want with the help of Gutenberg blocks or shortcodes. Shortlist the product using various filter options. It includes a custom field for product tags, an inquiry cart, multiple catalog layouts, product thumbnails, and more.
Key Features:
It allows the customer to choose multiple catalogs to compare products.
Display product ratings on the main catalog page.
The custom field allows for adding the product manual, additional information, and more.
Embed WooCommerce checkout in the product catalog to proceed to order quickly.
Enable social media sharing to boost your store sales.
Price: $57/year
Display Discounts for WooCommerce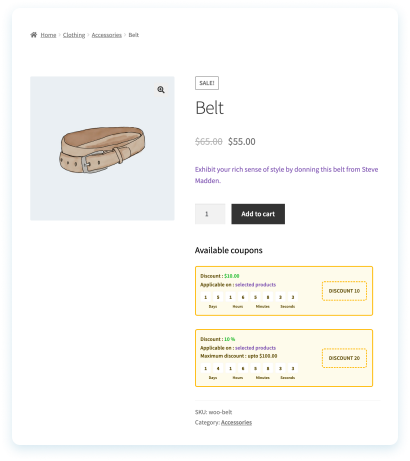 The Display Discounts for WooCommerce is a great tool to attain customer attention effortlessly. This plugin will help you to create the countdown banner for your store. It creates the fear of missing out on moments for customers to complete the purchase sooner.
Choose a suitable template for showing coupon banners on the specific product page. You can determine what coupon is to be displayed or not. The plugin allows you to set the maximum coupon to be shown per store.
Make this option exclusive for customers to show coupons only for logged-in users. You can activate single click copy for accessing coupons to apply for products.
Key Features:
Define where to display discounts on product pages.
Create a link for a specific product set. When the users click on the coupon it will redirect to eligible products.
Customize the appearance of the banner effectively.
Set the coupon to count down to stimulate urgency for customers.
This plugin also helps to elevate engagement in online stores.
Price: $49/year
All-in-One SEO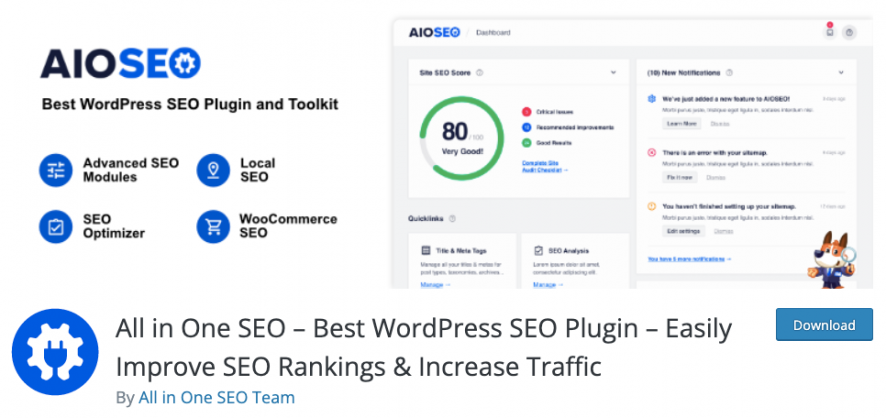 The All-in-One SEO is one prominent plugin to optimize websites to grow search ranking and traffic. This plugin also helps to create a suitable SEO strategy to run the business without any hassle.
It includes SEO features like meta titles, descriptions, open graphs, social media integration, XML sitemaps, SEO keywords, search console, SEO schema markup, and more.
The plugin will let you dive deep insight into SEO analysis and optimize the store promptly. It can be used in both Gutenberg block editor and classic editor.
Key Features:
Assist the website to set up a complete SEO checklist in one place.
In a few minutes, this smart plugin allows you to configure advanced SEO features.
TruSEO score helps to give you insight into the site performance accurately.
Content optimization allows you to generate the content that the audience looking for.
This plugin integrates with the foremost webmaster tools and social media.
Price: $49.60/year
MyRewards
Incentivizing customers for each purchase is one of the best ways to engage & retain them. The MyRewards plugin will help you create an effective loyalty program for your store.
Reward your customers based on certain actions like money spent, first order, number of orders placed, referral, product reviews, birthday, and more. It allows you to create more than 10+ rewards as per your needs.
It will let you generate a seasonal reward for a specific occasion as Christmas, New Year, Black Friday, and so on. This reward system supports multi-currency third-party plugins.
Key Features:
It directly converts loyalty points into discounts on the cart page.
Set point expiration for your reward system based on different methods.
Create a custom loyalty point name or use an image instead of points.
Appreciate your customers for their achievements using customized badges.
You can notify customers to open new rewards via email.
Price: $108/year
Notification for WooCommerce
This notification plugin will help the bustling store to display social proof on the storefront. It will show the what customer has bought recently. This will create urgency and demand for the product to purchase.
The plugin will allow you to promote specific products using fake order notifications. You can do that for selected products & categories. It also works with newly launched products to encourage purchases.
You can generate multiple notification messages for different pop-ups. You can add the custom field using WooCommerce shortcodes. Customize the appearance and make it more captivating for visitors.
Key Features:
You can create notification layouts adaptively for both desktop and mobile.
You can configure notifications for the customer's current product page using the plugin.
There are 22 templates available to customize for the store's notification popups.
You can pick the pop-up placement position like top, bottom, left, or right.
It supports AJAX to load the notification pop-ups.
Price: $30/year
WooCommerce Checkout & Funnel Builder
CartFlow's WooCommerce Checkout Builder plugin is a modern checkout to make the purchase journey smoother for customers. It rectifies all distraction & set up a fast optimized funnel to convert prospects to leads or clients.
It's an amazing replacement for typical checkout to assist customers in completing the order. It makes the buyer choose the payment gateways, valid the email in real-time, auto-complete address for registered users, and more.
Hence, the store optimization is in good shape it provides a better user experience for buyers. It enhances the average order value, ROI, and conversion.
Key Features:
CartFlows integrate with well-known page builders like Elementor, Divi, and more.
Custom field manager to add, remove or reorder fields from the checkout page.
Store owners can go for one or two-column layouts as per their requirements.
Control the coupon box visibility on the checkout page.
You can make use of analytics to track down real-time data to improve the funnel and grow your revenue.
Price: $79/year
Mailchimp for WooCommerce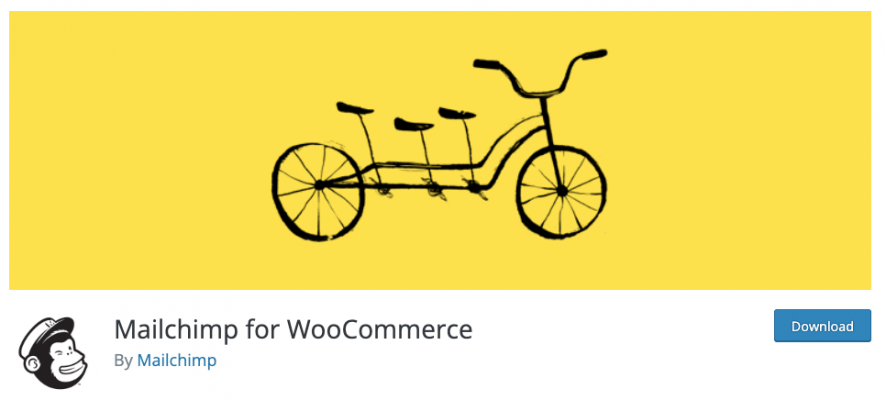 Mailchimp for WooCommerce is a well-known plugin to create a complete email campaign from scratch to approach clients timely.
It's a free plugin but in order to use it you need to sign up for the service. This email plugin provides insight data to track the customer journey and send out mail on time. You can create various campaign as cart abandonment, an order placed, remainder mail, and more.
Key Features:
You can categorize customers based on purchase history or purchase frequency.
A dashboard is there to track down marketing performance.
The plugin will let you add the discount or promo code block in the email.
It supports WPML and compiles post-purchase information to a MailChimp account.
Using this plugin, the store owner can easily target audiences, and do ad campaigns and remarketing to increase profitable customers.
Conclusion
Each retailer faces challenges while trying to choose the ideal plugin for their store. You can choose the best plugins for your online business from this post in accordance with the store's demands. With the right plugin, you can maintain your competitive edge while generating high profit and conversion rates.