You may have put on your hard work and struggled day night to set up your beautiful looking blog. But, if you are not serious about your blog's traffic, Your blog can never see the sunshine. Getting more traffic and improving the online visibility of the site is not a short time duty.
It takes serious commitment and study effort. But with the right tools right plan, the task becomes way efficient and effective. There are many handy online tools for helping you grow your blog and websites. Either helping you start a blog or turning your visitor into a customer, an online tool can be very effective in maximizing your business blog and website.
I have collected 12 insanely useful online tools that will help you craft better blogs and gain more prospects. These are also my personal favorite tools, and I believe it can be your favorite marketing toolkit as well.
Do check the list below, and feel free to suggest one which you are using already. Don't forget to share your experience in the comment below.
12 Online Tools To Grow Your Blog
Xtensio
Buzzsumo
Mailchimp
Google Analytics
Milanote
SEO Yoast
Ubersuggest
Canva
Grammarly
Pexels
Infogram
SmallseoTools
Xtensio
Blogging requires planning, organization, and content management. This can be a stressful task if you don't know where to look. Good thing there is Xtensio. This tool allows bloggers to design and formulate content strategies – providing a place to keep everything in, from brainstorming and creation to scheduling and analyzing results.
As an extensive resource of business documents, Xtensio offers content management templates to jazz up your workflow. You can customize our content strategy planner to review your vision and goals, use templates to weigh in on your performance, and utilize the content calendar to make sure you stay consistent in delivering valuable content.
Buzzsumo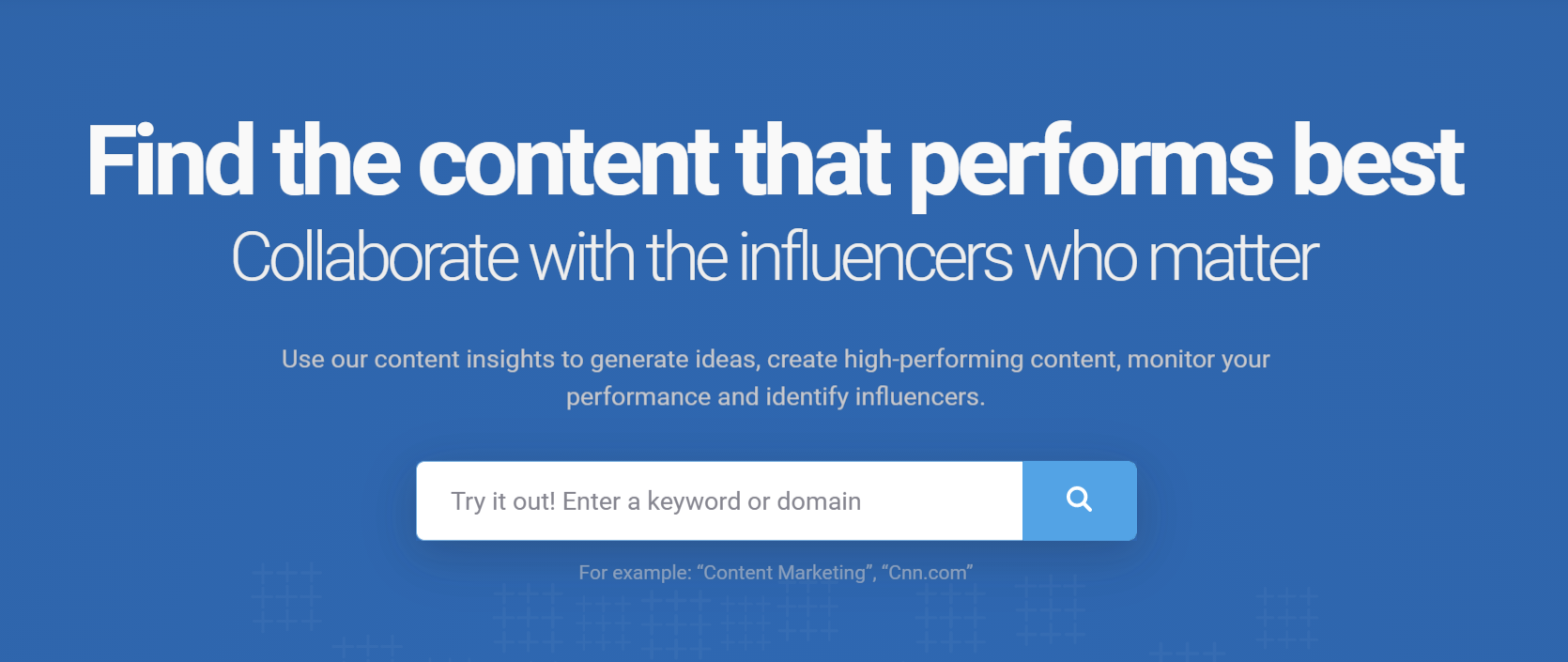 Buzzsumo, one of the 10 Online Tools, To Grow Your Blog. This tool is an excellent tool for anyone who is doing marketing or involved in blogging. This tool is fantastic in discovering the contents that are performing very best over the internet.
When you are a new blogger, it is challenging to figure out the content subject and primary competition. With Buzz sumo, you can accurately figure out which content is performing best in the search engine.
To use this tool simply click here .
MailChimp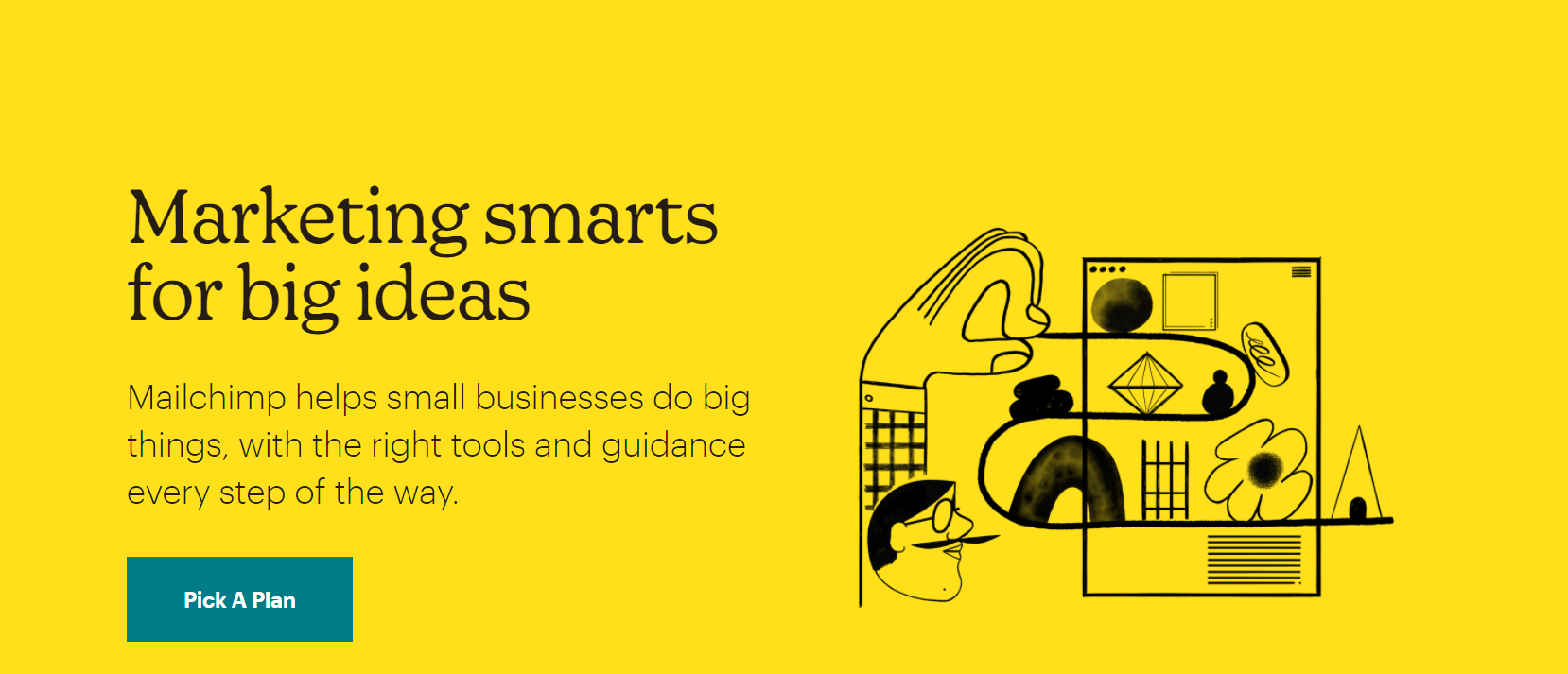 More than 80% of companies are using email marketing for their business growth. And, when it comes to email marketing there is perhaps a no better tool than the Mailchimp.
You cannot simply avoid this tool. if you haven't still started using mail chimp than go and get it now. Click Here
With Mail chimp, you can create beautiful and appealing email templates. landing pages, digital postcards, sign up forms and automation.
You can use this tool for free if you have less than 2000 subscribers and you don't send more than 12000 emails per month. Otherwise, you have to go premium if you exceed this.
Click here to compare different premium plans
Free plan for those with less than 2,000 subscribers and those who don't send more than 12,000 emails per month.
Google Analytics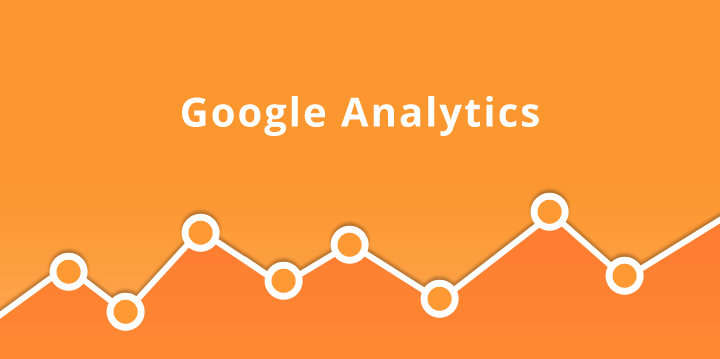 Millions of websites today are using google analytics to monitor their data and more primarily the user behavior.
What can Google Analytics do for you?
tells you where your visitors are coming from?
show your performance compared to your competitors.
tells you who is buying your product or service and who is not.
tell you about the browser and screens they are using to view your website.
tells you about the kind of traffic you are receiving. ie the source of traffic is organic, social or referral.
tells you which keyword is driving more visitors to your website to help you set up and analyze your goals.
and many more…………….
For instance, go to the sidebar and click on the Audience tab and if you click on Geo and then on location, you will be able to see from which location or country your visitor is coming from.
With this, you analyze where your main visitors are coming from. Now, you can modify your business to make it suit your specific audience.
Milanote

Milanote is a tool for organizing creative projects into beautiful visual boards. By design, it feels a lot like working on the wall in a creative studio – visual, tactile, and sometimes a bit messy – Milanote is a great fit for designers who work in teams remotely.
Key Features:
– Write notes & to-do lists, upload images & files and save things you find on the web
– Organize visually using the flexible drag and drop interface.
– Boards by default are a private place to think, but with a single click you can create a shared workspace for collaboration with your team
– Milanote is filled with hundreds of built-in templates to help you get started with a variety of different projects, from creating a mood board to writing that perfect creative brief
SEO Yoast
Searching for a great SEO tool? you have found it. Click Here and download it now.
SEO Yoast is the best overall WordPress SEO plugin without any doubt. I have been using this tool for quite a long time. And it has proven to be the simplest and the best technical guidance for implementing my SEO strategy.
Overall, it serves as the best all-around SEO WordPress plugin.
One good thing it does is that it automatically detects and creates when a URL has been changed.
This feature is great and it particularly comes handy when you are doing multiple tasks and may not remember to go back and set one up.
Like in the image above the analysis result by the plugin will tell you how your SEO performance is.
The perfectly done or well-optimized items turn green and those that need more improvement are orange in color. The red one indicates SEO error.
At the same time, it also tells you how the error can be fixed. you can simply follow the suggestion and make a correction to the errors.
Ubersuggest

Ubersuggest is a free SEO tool developed by top digital marketer Neil Patel. This has been my personal favorite tool for a few months. And I find it quite easy and helpful.
You can get access to this tool by clicking Here.
Simply enter a keyword and press enter. here I am trying to get ideas for the Main keyword "WordPress free themes".
you can see here I got 300 keyword ideas for my main keyword "WordPress free themes". you can scroll down to view more keyword ideas. you can also export the list for using it later.
You can see different kinds of keywords out there like question format keywords, comparative keywords and more as you see in the image above.
This is a really great tool for keyword research and is completely FREE. Ubersuggest can suggest you different content ideas to help you figure out the current trend of web content.
You can also perform your website audit and backlink analysis with this free tool.
Canva

The quality of the graphics will affect visitor engagement in your post. Better the quality of the visuals better will post perform.
Canva is one of the top tools in the list of our 10 Online Tools To Grow Your Blog.
Canva can help you create beautiful graphics for your blog post. Without any technical knowledge, you can create an engaging customized graphic using this Canva
Canva pricing starts at $9.95 per month. There is a free version of Canva.
Canva has built-in templates you can use to create images, graphics, and logos.
Canva has an option called a brand kit where you can add your own colors to the pallets, your logo, and your own font to create your own branding.

Grammarly
Grammarly is a free tool for identifying major grammatical and technical issues in your writing. You can use this tool by downloading it as a chrome extension.
With this tool, you can easily spell check your writing and create an error-free blog post.
I personally use this tool for every blog post. After creating the blog article I always run it through Grammarly and check to see if there exist any spell errors before I publish it. It helps me a lot with my punctuation problems!
With the premium version of Grammarly, it includes:
Advanced checks for punctuation, grammar, context, and sentence structure
Suggestions to improve vocabulary
Genre- (and format-) specific writing checks
A built-in plagiarism detector
Pexels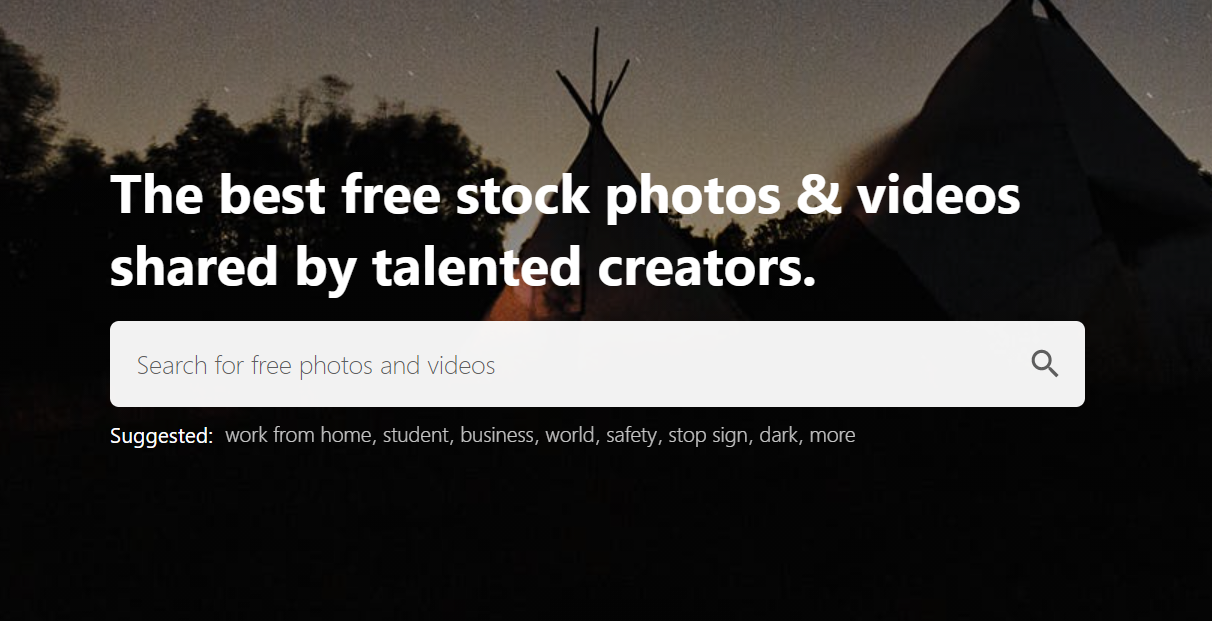 A picture is worth a thousand words……………….
Pexels is an amazing source for stock images. Most of them are free for personal and commercial use.
You can use them for social media, blog post or on your website banner. I have been using their images for a long time on my blogs and believe me the quality of the images is par excellence.
All images are licensed under CCO license
Infogram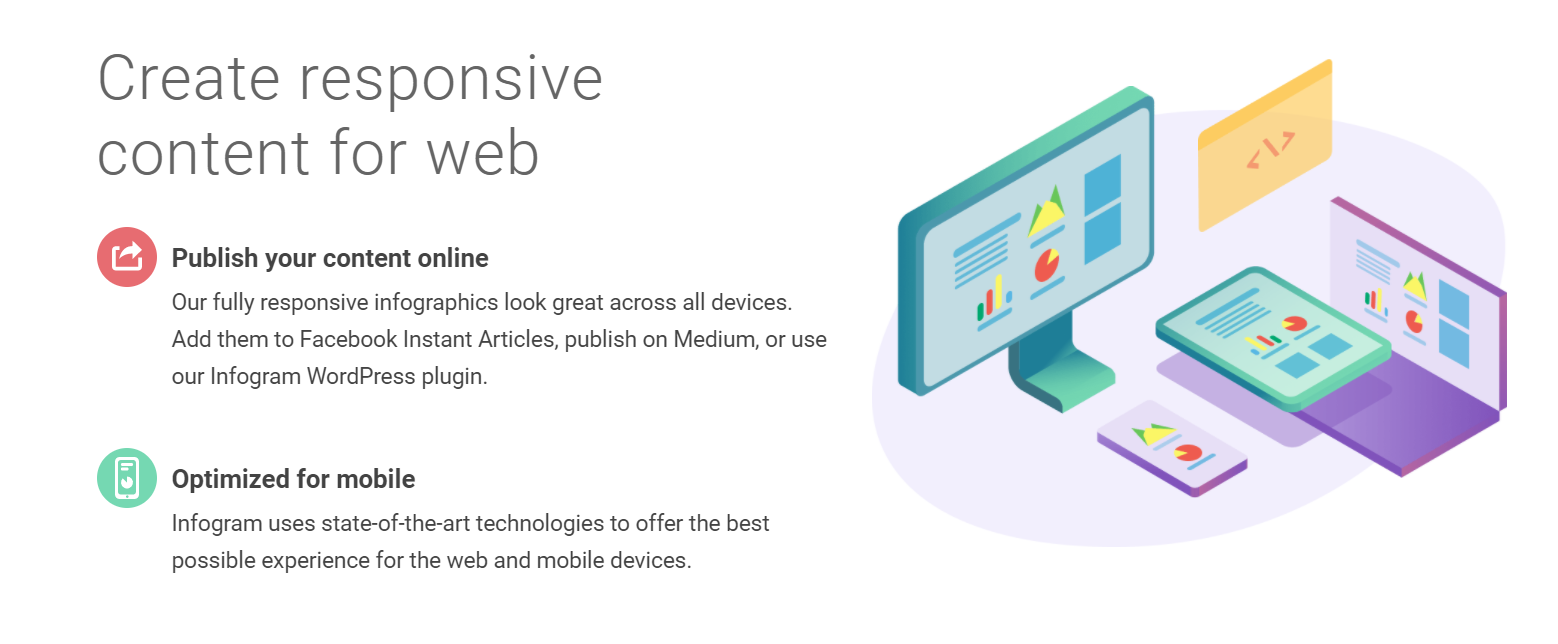 Each day millions of articles and blog posts are published over the internet. So, you sometimes need to be extra creative when it comes to content strategy.
Infographics can be very handy in this situation where you can provide effective content and be able to capture the reader's attention.
Infogram helps you create beautiful and illustrative infographics in no time. With this intuitive visualization tool, anyone can create engaging content by using built-in design templates.
Small SEO tools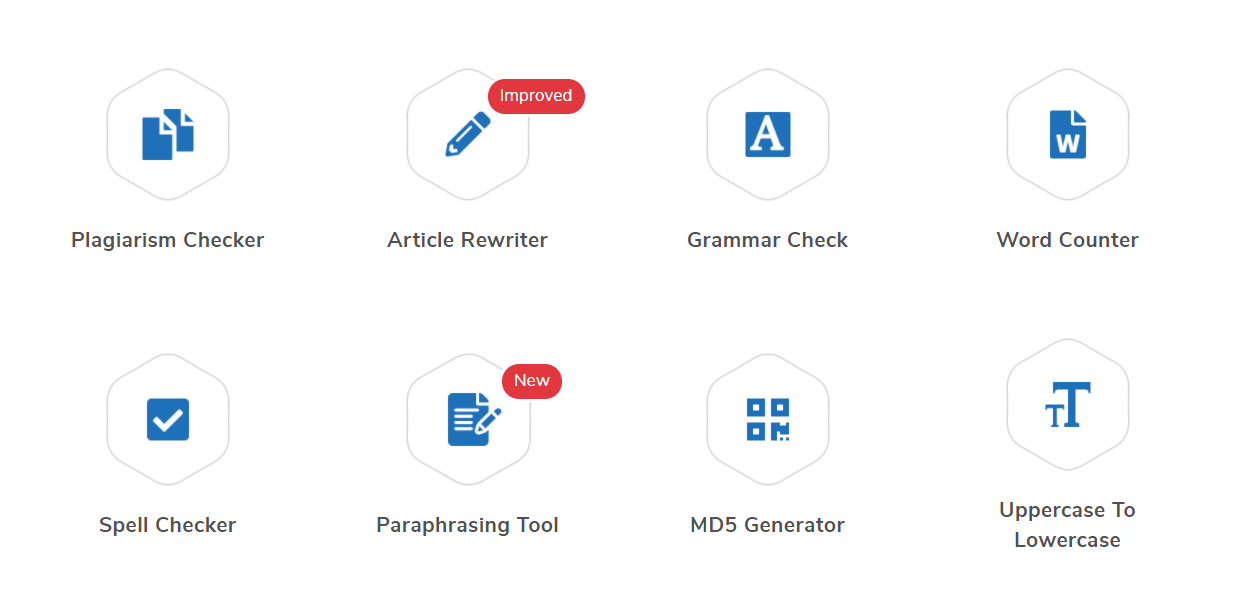 The tool is a beast when it comes to providing SEO services for free, and is handy for almost all SEO tasks.
A small SEO tool is a complete set of tools needed for a blogger or a marketer. Click Here to get access to this awesome tool. It is totally free to use
Let me list a set of tools they provide.
Content tool
image editing tools
keyword tools
backlink tools
website tracking tools
meta tag tools
online pdf tools
password management tools
development tools
converter tools
You can use it to check a different aspect of SEO
They have already 100 plus tools in their collection and many more upcoming tools and the best part is that all the tools are free to use.
How do you like our 10 Online Tools To Grow Your Blog? Feel free to suggest one which tool you are using already. Don't forget to share your experience in the comment below. CHEERS!!!!