A quick look at free theme Vs premium theme
WordPress is the CMS platform that comes with world-class customizability. The default WP themes in the earlier times were only two namely WordPress Classic & Kubrick.
But today there are more than 3500+ GP-licensed themes available for users all over the world. Such advancements have led to the fabrication of highly unique websites with extendable functionalities of WP themes like an advanced visual builder, demo content installation, retina and responsive, etc. However, all of this can be pretty overwhelming.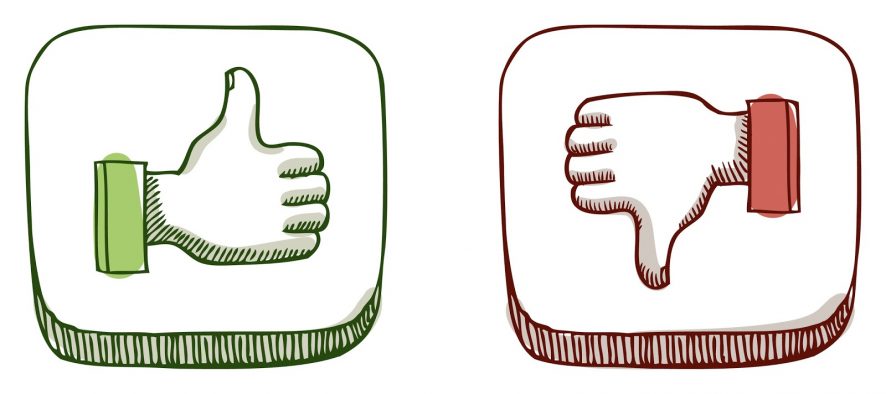 The question that pops up for both beginners and experienced users is whether to go with free or paid WordPress business themes. In this context, we will find out which one will be a wiser option to choose from.
| | | |
| --- | --- | --- |
| S.N | Free theme | Premium Theme |
| 1 | Don't have to pay anything. Totally free | Have to pay for the theme, but have extended capabilities |
| 2 | Good for experimental purpose. Limited features | Good for authority and big sites. Far better features |
| 3 | Minimalist design with no premium features and widgets | Highly customizable with premium features and widget options |
| 4 | Lack pro support | Premium extended support |
| 5 | Can be vulnerable to security issues | Increased security and protection level |
| 6 | No in-depth customization | In-depth customization option and third party app integration |
| 7 | Easy to download and use directly from WordPress dashboard | Available in large number of private theme shops and market places |
Let us begin with the pros of Free WordPress Themes!
● The term WordPress instantly brings the notion of WordPress free themes in the mind.
This is mainly because novice website owners always find it ideal & it benefits those as well who like experimenting with themes at frequent intervals. People who want to start their own blogs can largely benefit from this.
● Worried about licensing when choosing free WordPress business themes? Don't be as best WordPress business themes free like Hestia, Phlox, Neve, The100, and Idyllic are officially approved via a multi-step procedure on WordPress.
● Another reason why free responsive WordPress themes for Software Company like Uncode, Exponent, and Webify is gaining popularity is because of the minimalist designs. The designs are low key as these themes carry fewer premium widgets and features. It can also result in a speedy WP website that will again result in an enhancement in technical SEO.
● One of the most important benefits that can be experienced with free WordPress business themes is that these speak of the premier quality standards.
This is because each and every theme in the WP theme directory undergoes a stringent theme review procedure. The review team consists of skilled personnel who examine the themes prior to inclusion in the directory. Support for usual WP features, CSS & quality HTML, customary compliant code is the aspects that undertake to test.
● Last but not the least, sharing and giving comes with a lot of advantages. For instance, when theme developers give away WordPress business themes for free, they are gaining the opportunity of polishing their skills. This happens as in the review process;
The team audits all the codes and proposes enhancements. The theme developers also attain the prospects of making the themes accessible to a bigger user base where users can utilize it, offer feedback, etc.
Other benefits include building a robust portfolio, constructing custom themes for various clients, structuring a reputation as an expert developer, etc.
You may want to check our Free WordPress themes
Pros of WordPress premium themes

● With premium great WordPress themes like TheGem, Kallyas, Divi, Pofo, and X, you can purchase it from various third-party WP marketplaces & theme shops.
● Avada, BeTheme, Cerato, Firezy, The7, Softlab, Avantage are some really impressive responsive WordPress themes. As these are premium ones, the attributes and customization options are manifold.
But these are affordable as well as there is a lot of ongoing competition in the present premium theme industry that makes theme shops offer better features at inexpensive prices.
The themes comprise options such as numerous templates & layouts, drop & drag builders, countless color choices, shortcodes and a lot more.
● Going for a premium WordPress website design theme is always recommended as the premium ones are regularly updated. Also, receiving instant support for any bugs from the massive WP community is possible when paid themes are utilized.
● When you use a WordPress theme detector, it will always offer you results containing premium themes like Oshine, Bridge, The Core, Exponent, Soledad, Flatsome, etc. There is a reason behind it.
These themes come with a price that makes these less used in comparison to the free themes. The options of customization offer you the capacity to personalizing your theme.
As the two are linked, your website will automatically stand out from the rest and will contain unique features.
What makes premium WordPress themes a little better than free themes?
Engaging in WordPress theme development makes you encounter several benefits. Websites become faster, enhance attraction value, become more scalable, gain 24/7 support, etc.
But putting these benefits to use is even more possible when premium responsive WordPress themes are employed.
You may want to check our Premium WordPress themes
The reasons why WordPress free themes must not always be picked are: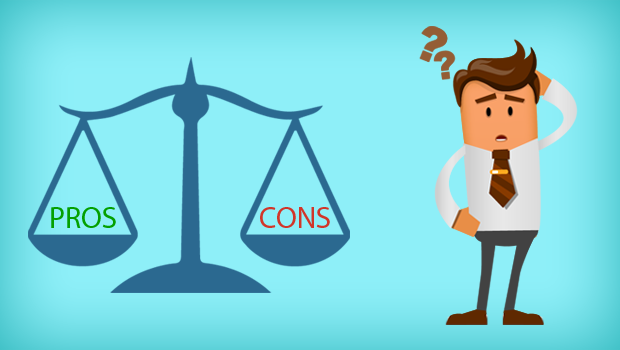 ● SEO – How effective the entire SEO of your website is, depends on WordPress themes.
The free themes can build up structural bugs and do not always comprise of inbuilt SEO options. It is of utmost importance to construct a website that is SEO optimized and also provides clean coding for quicker loading purposes.
The focus must always be on premium WordPress WooCommerce themes like Divi or WoonderShop as these render loading at a lightning-fast speed. Also when a premium theme is used, it decreases the number of plugins that are resource-hogging.
● Encrypted links – Putting premium WordPress business themes is always the best choice you can make. Here we will learn why. Developers who build free themes always engage in encrypting the footer and selling the links.
This poses catastrophic effects on the SEO of the blog. It does not even let you fabricate a customized footer. Encrypted links are in fact regarded as spammy after Google's Penguin update. These links need to be avoided.
Premium themes vs. free themes, be it premium or free WordPress business themes, there will be both advantages & disadvantages. The one to select and install will entirely depend on the website's requisites and your artistic preferences & budget.
You must know that it is okay, to begin with, a free theme and then switch over to a premium WordPress theme as your website starts gaining momentum.
Should you trust free themes from the WordPress repository?
All the free WordPress themes that are listed in the WordPress repository are passed through the services of multiple tests for control and quality.
Any theme listed in the official WordPress repository means they already adhere to the WordPress theme guidelines. This means you can trust them completely as they meet quality requirements like:
GPL compatibility
Security
PHP and JS notice free
Use WordPress Hooks, filters, functions, and libraries.
Are not legally or morally offensive.
5 Reasons Why You Should Go Premium
With the difference between free and pro theme in mind, let's take a look at five reasons why you should go for a premium theme.
Better quality
From a premium theme, you can expect something that is or better quality and more unique. If you want your website or blog to stand out the competition, a free theme will not reach the required standard. The free theme you use can be already used by 1000 others and with that huge number you can't stand above the crowd.
Improved Functionality
If you are not a tech-friendly person, making minor changes on a free theme can turn a nightmare. With the premium themes, you don't have to struggle for minor amendments because premium themes are created with functionality in mind. They allow you to make change and formatting with a single click
Top Security
You never know which free theme contains malicious code. Downloading themes from the official WordPress repository can be the best of both worlds.
Fortunately, premium themes are built with high-level security and if you can make some caution while choosing a theme, you will definitely be on a safe hand.
Regular Automatic Updates
With premium themes your get regular updates to keep up with the latest version of WordPress. When you look out on the free themes, you can see many of the themes are outdated. The premium themes worth your investment as they will always stand the test of time.
Support
Free themes don't guarantees support on any issue you encounter with the theme. While on the flip, premium theme developers have special dedicated support on implementation and customization. Some of the pro themes have a stellar support system which is far beyond the price you pay for the theme.
FREQUENTLY ASKED QUESTIONS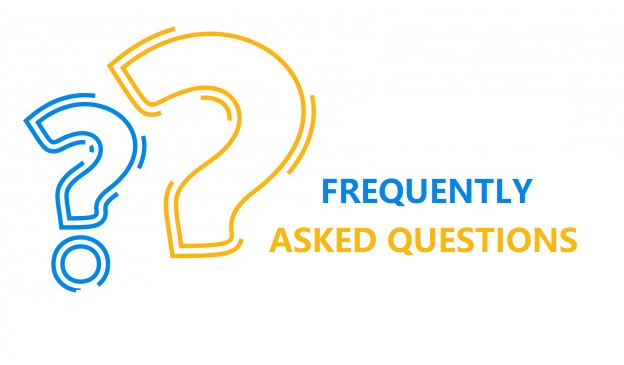 ▶ I am a new blogger. Should I pay for a Premium theme?
You can always start with a free theme. A free theme can give you everything you need to get started with blogging. However, a good premium theme gives you extra extended flexibility in terms of design and customization that will make it easier for your website to stand out and perform well.
▶ Why do I need a WordPress Theme
WordPress theme used to create a blog or a website of any kind. Each theme has its own market segment but most of the themes come with multipurpose functions.
▶ Where can I get a free WordPress theme?
Free themes are easily available to download at https://wordpress.org hundreds of free themes are added every month.
▶ Which is the best free WordPress theme?
There are a lot of free themes with great features and functionalities. Astra, Neve, Hestia, OceanWP are some great free themes
After all, it is your own world and we are just residents in it. Connect with us today for consulting with our WordPress developers who can aptly suggest the themes that will make your website stand out from the rest.